Lately I have been thinking about men.
It started with the search for winter outerwear. Since our son is out of the cute Janie and Jack era, it has been a struggle to find excellent quality clothing for boys that also look "cool" enough for his changing sensibilities. Popular catalogs this season are 90% adorable girl clothing and 10% okay boy clothing. Even the mall stores carry an enormous selection for girls and just a small, out of the way section for boys. I've also been noticing a huge array of interesting toys for girls in the market – with just a couple of aisles of standard cars, balls and robots for boys. What gives?


It has made me look closer at the world around me.
Have we become a society so focused on the development of girls that we are leaving the boys behind? Educational research has proven that boys learn differently than girls yet public and many private schools are still taught primarily by women with a female influenced perspective. The issue is not boys versus girls. It's about encompassing all aspects about the individual. Women and men are equal in their contributions at every level of society. Yet equal does not mean exactly the same.
photo credit:http://pinterest.com/pin/254003635/
I love my wild boy – we just also expect him to say excuse me and avoid mowing down small children and grandmothers without stopping to check if there is a pulse.


I have taken for granted the loving influence of gentlemen in my life – particularly how they influenced my own feelings of self. Don't we want to develop young men who can rule the world - as well as cook a meal? Gentlemen don't develop in a vacuum. More than anything I want my son to find true love in his life. The kind that sustains you and lifts you with laughter during the difficult times and holds your hand as life unfolds.
Of course I want him to rule the world with wisdom and grace – yet in those life changing moments I want him to be a strong and whole partner in any relationship he chooses. The reality is that I am raising someone's future husband, father and grandfather. I am eternally grateful to my in-laws for teaching my husband how to love deeply and steadfastly. To be a stand up guy who solves problems and doesn't run…from anything. That comes from good examples.
Today I thought about my father and my uncles. I recently lost a much beloved uncle and his loss is still taking me by surprise. Those unexpected moments when you are thinking about seeing him again only to realize there are no more opportunities. It is my second one, the first passing several years ago. These men stood guard over me and taught me life lessons from a masculine perception. In their youth they stood straight and tall, men who look you in the eye and shake your hand with a solid grip. In middle age and beyond, they are still just as wonderful.
photo credit:
http://
pinterest.com/pin/
7367614
3873535836/
My father is the epitome of the perfect guy. No one is without fault, yet my Dad is pretty close. He never has a bad word to say about anyone and he stands up for what he believes in, no matter the cost. He has done well in life by staying true to his values and as a parent he cared more about molding my character than in buying my love. He taught me to drive a stick, change a tire and keep a checkbook. He has always challenged me and that has taught me to feel capable - regardless of gender.
There were other male influences.
One uncle served in the Vietnam war and suffered the disability of losing both his legs. From him I learned about the stalwart grace of the human spirit. I have never heard him complain about the great pain he must experience on those occasions he gives up his artificial legs for a wheelchair. I never saw him take out his frustrations on his family. I never heard him blame someone else for his troubles. He raced cars and did as he pleased. A handsome man, his smile could light up
Madison
Square
Garden
. A man with an unlimited supply of jokes, he has suffered more in needless remorse for the one occasion he reprimanded me (well deserved!) than he has ever communicated about
his physical condition. He taught me to never feel sorry for myself,
to choose happiness and craft my own perceptions about life.
My father's brother is a man of God. A talented musician (as is my Dad), he comes from a very long line of preachers. He has selflessly dedicated his life to sharing this love with communities around the world.
When I was a little girl I thought he was Elvis Presley. He gave me a love of practical jokes and the values to follow one's own path in life, regardless of where others walk.
My gentle Dayi is my husband's uncle – mine by marriage and mine by fierce claim. He passed this fall and his loss is offset by the legacy of love and warmth he left behind. He was a beloved husband, father, brother, son, grandfather and uncle. Generous and kind, soft spoken and fun loving. My son gets his avid and unusual ability to solve any puzzle at dazzling speed. At a time when I was a young woman lost in a foreign country and lonely, he took me under his wing and folded me in without judgments or reservations about our cultural differences. He made me loved for just being me.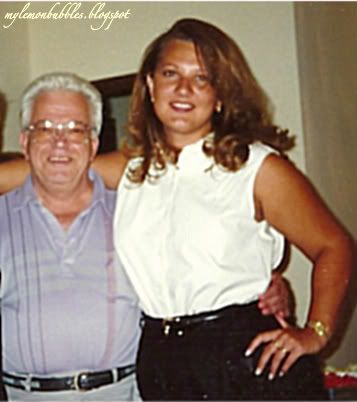 My husband treasures his own memories of his father and uncles - the men who came before. The men who set positive examples of how to conduct yourself as a gentleman in life. He has many treasured friends who act as uncles to our son – lucky boy. He also treasures the women in his life. The women who taught him how to treat a woman, who taught him to view a woman as an equal partner in life and to value and cultivate unconditional love.
Although women, like my mother, have been a significant influence in who I am, in retrospect, it is the guidance and examples of good men that give equal impact to the development of any human being. The Ying is nothing without the Yang. Our reflection of self from both genders impacts who we become. For all our differences, we all want to be happy in our lives.
So as much as I am raising a boy, I also have the responsibility of raising a human being who we want to make a positive impact on others with his own light – perhaps even with a daughter. He has lots of wonderful men in his life (and women!) that set the bar high.
I hope he shines as bright as those who came before him.