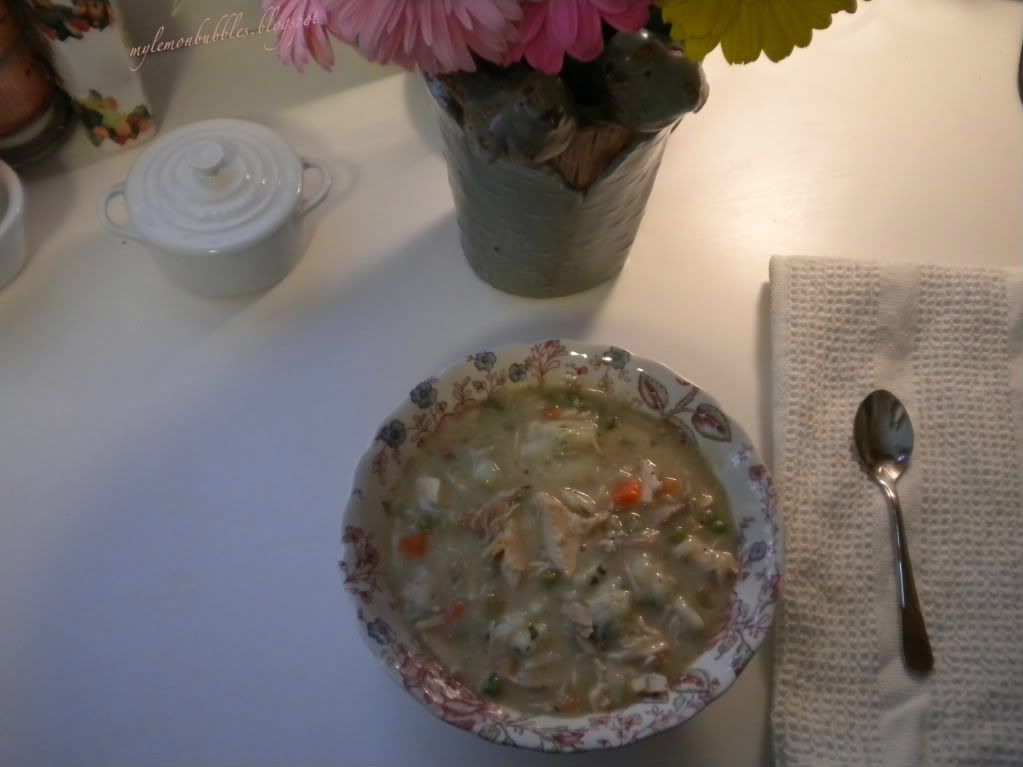 Although I've been trying to eat mostly plants this winter, this past weekend I made
a meal my family occasionally requests on cold, winter Sunday afternoons.
Chicken and Dumplings are so easy to make and yet one of the ultimate comfort foods.
You can leave out the dumplings (or give to someone else's bowl) for a healthier version.
Here is my "go to" recipe:
One organic rotisserie chicken/less bones (or you can cook your own, retaining the broth)
1 teaspoon salt
1/2 teaspoon pepper
1/2 teaspoon dried basil
1/4 teaspoon dried thyme
3/4 pound new potatoes, quartered
3 carrots, cut into 2-inch pieces
2 celery ribs, sliced
1 medium onion, cut into eighths
(shortcut tip - use the ready cut containers from Trader Joe of onions, carrots and celery to save time)
1 (10 ounce) package frozen peas
6 cups organic chicken broth
1 1/2 cups best bread flour
2 teaspoons baking powder
1 teaspoon salt
3 tablespoons butter
3/4 cup milk
1/4 cup minced fresh parsley
Directions:
Saute the vegetables in a tablespoon of olive oil for five minutes before adding the chicken, broth and all other ingredients. Cover and cook over medium heat for 20 minutes or until vegetables are tender. Meanwhile, combine flour, baking powder and salt in a bowl; cut in butter until mixture resembles coarse crumbs. Stir in milk and parsley. Drop dough by rounded tablespoonfuls into simmering stew. Cook, uncovered, for 10 minutes. Cover and cook for 8-10 minutes or until the dumplings are tender.
Note: This recipe is adapted from Ms.
via AllRecipes. Thank you, Ms. Durance!