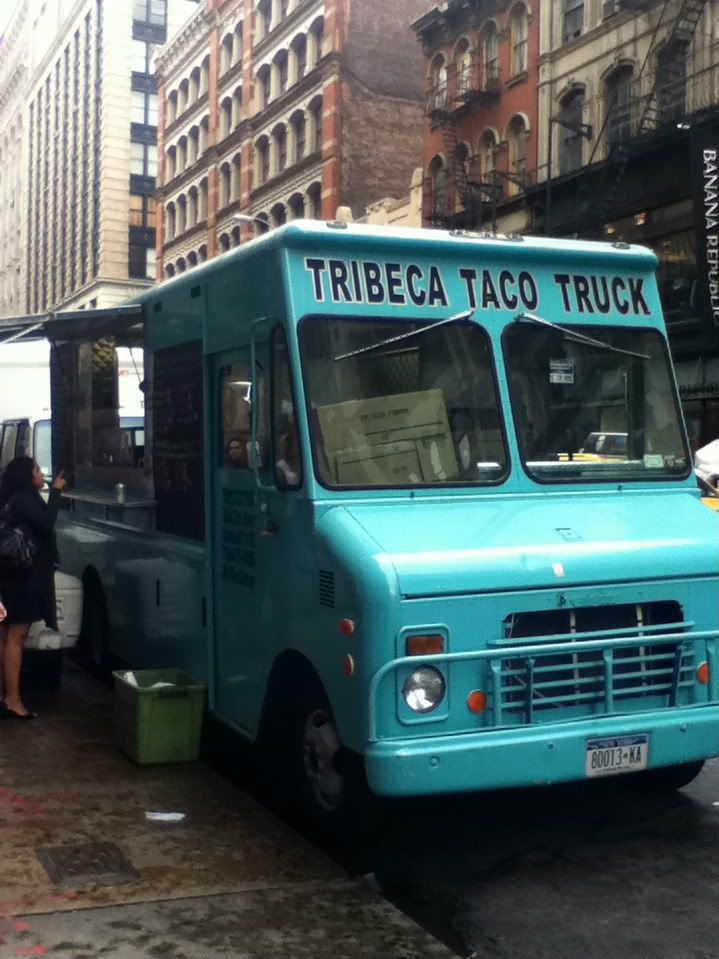 As a Midwest transplant I always enjoy the surprise and delight of visiting relatives when they witness the diversity of New York City first hand. Not just the people - also the food. For tourists and dedicated foodies alike, NYC restaurants offer an amazing variety that suits any palette or preference.
On recent outings, I began to notice that the most casual dining available in the Big Apple is just as diverse. Let me preface by admitting that I DO NOT eat at these carts (with the exception of a hot dog - or "dirty water dog" - shared with my dad in 1994 because he
really
wanted the experience...). This is not because of any health concerns - thousands of people enjoy cart food every day and I am sure they are just fine. I just happen to be a bit of a germaphobe and...anyway. Here are a few pics of NYC food carts. I think they add to the uniquely artful NYC backdrop...street art that simply looks wicked cool.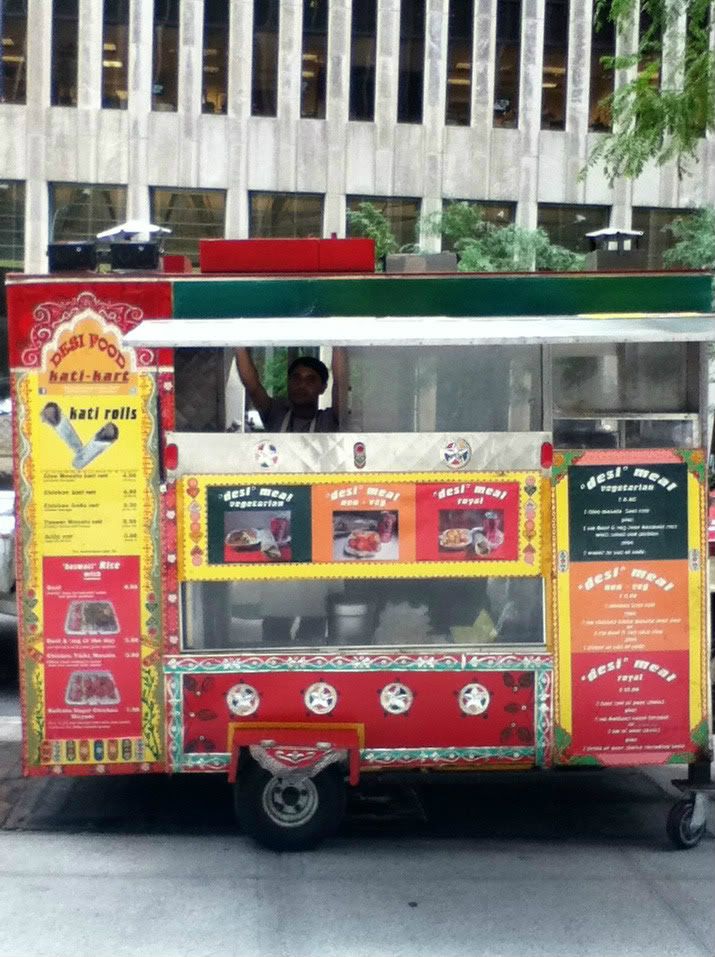 Indian...
Crepes...
Hot dogs...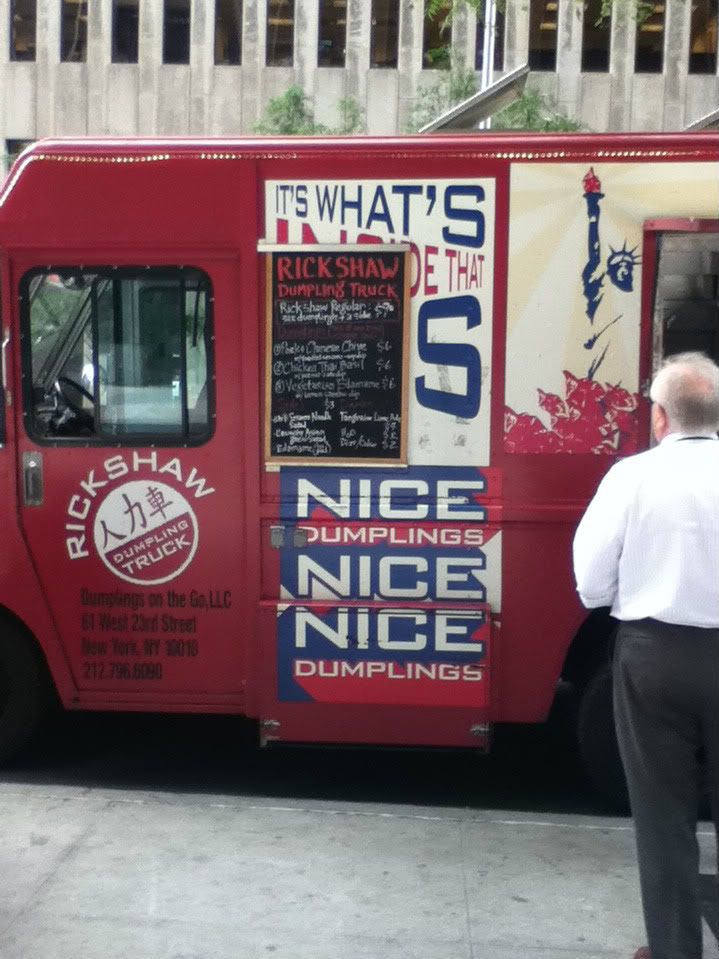 Dumplings...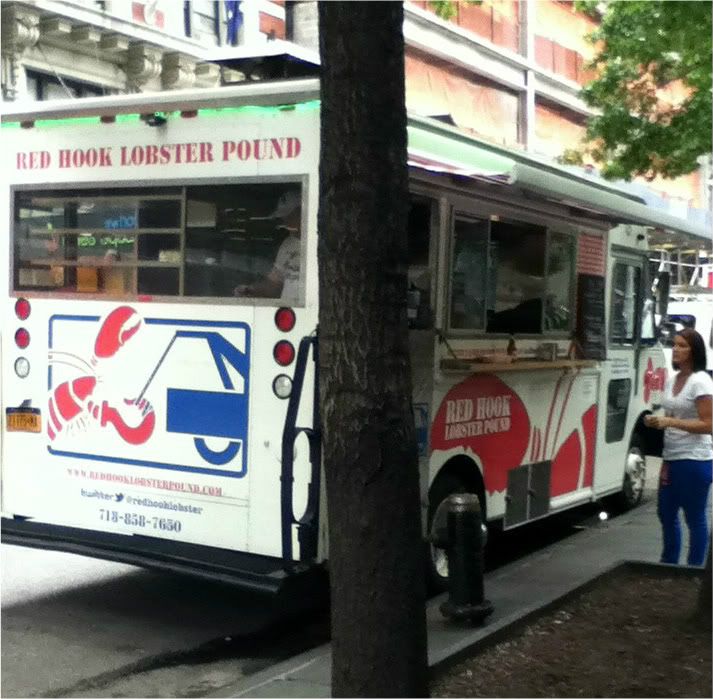 Lobster Rolls...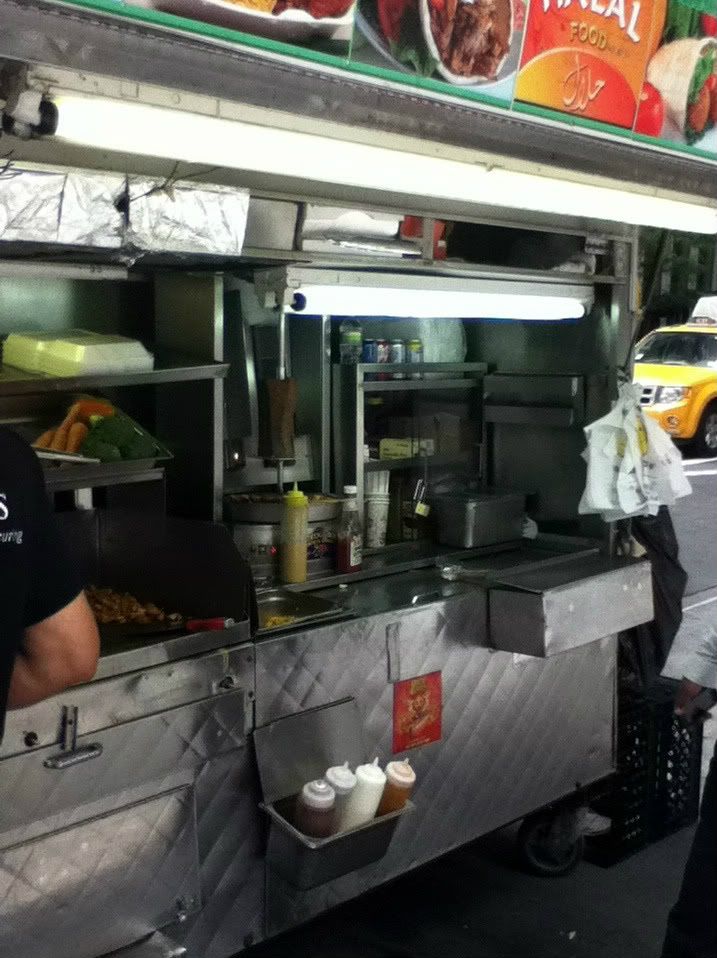 Gyros...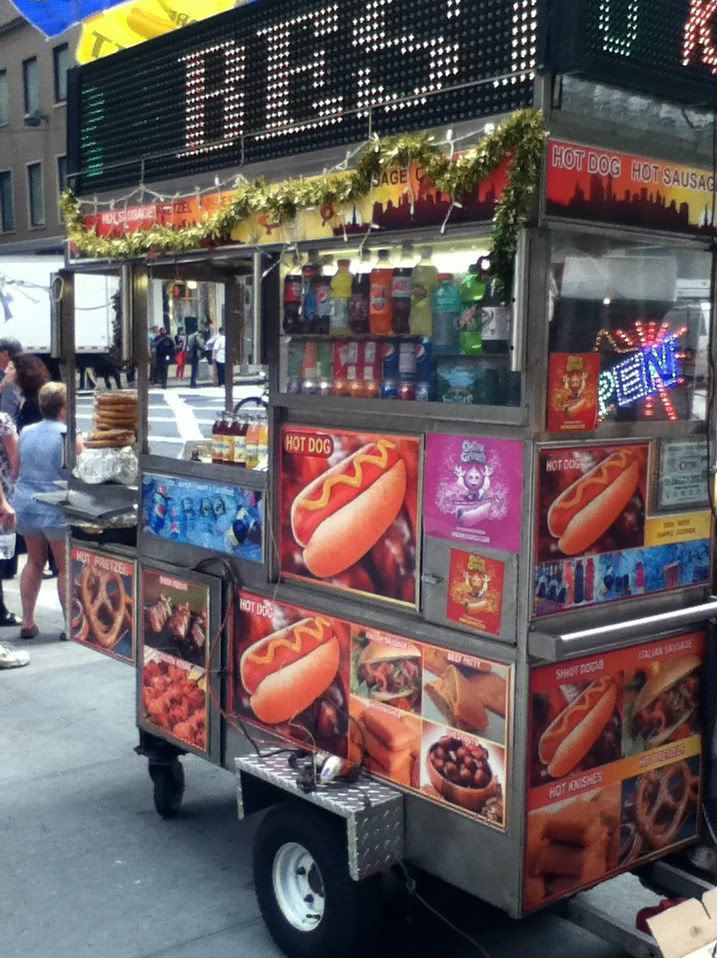 and this cute little guy...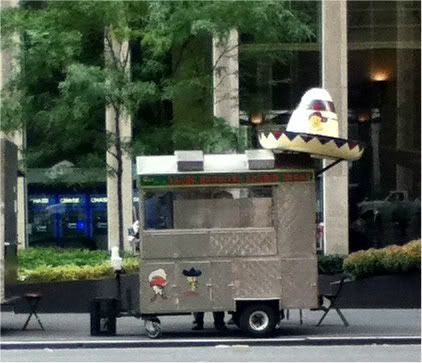 love the sombrero.